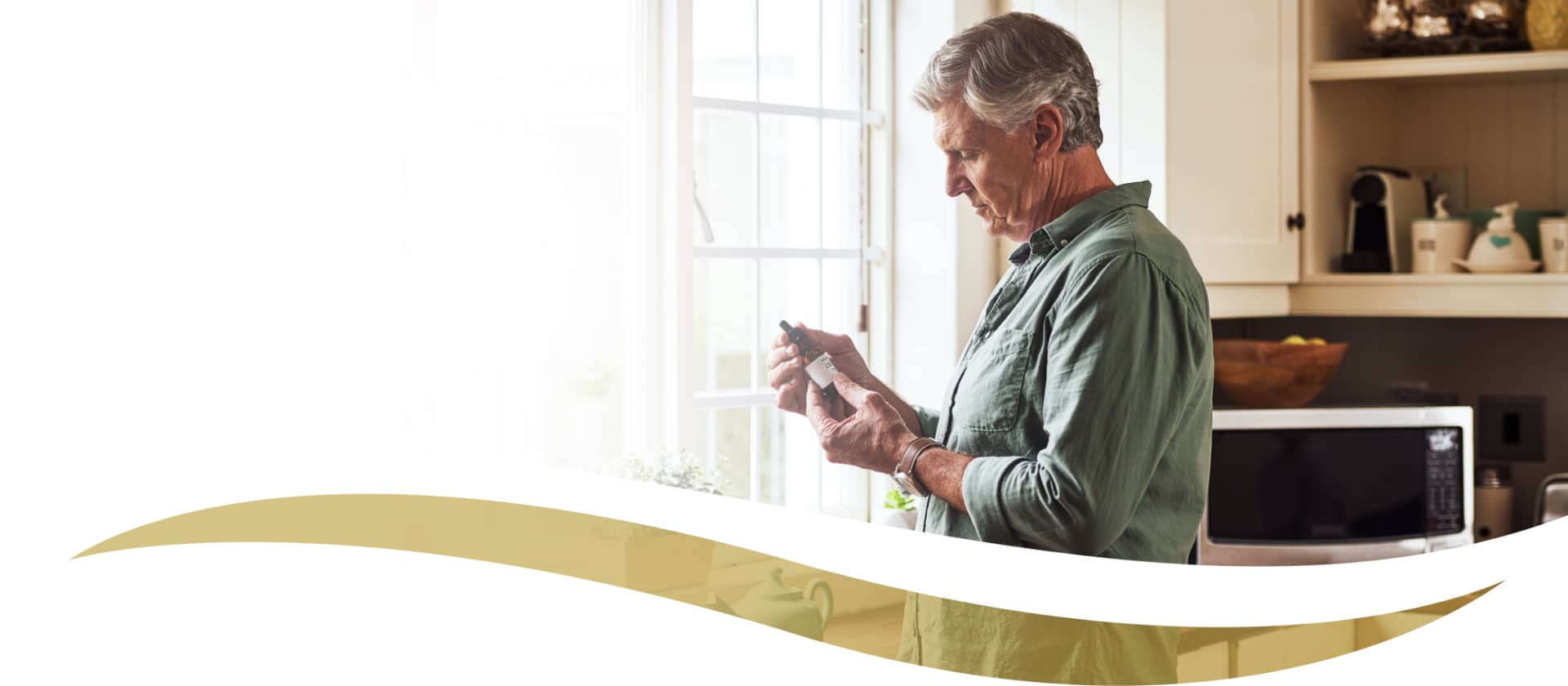 Medical Cannabis Evaluations
Patients will be seen by Dr. Steven Reichbach, an ordering physician certified by the State of Florida's Office of Medical Marijuana Use. Dr. Reichbach is qualified to evaluate patients for the program and order low-THC and/or medical cannabis. Any approved patients will be assisted with completing the Registration Identification Application required to obtain their Registry ID Card to purchase the medicine from a medical marijuana treatment center (dispensary).
Dr. Reichbach is a board-certified anesthesiologist with over 30 years of experience in treating patients who require pain management due to their chronic and/or debilitating medical conditions. Dr. Reichbach is excited to be a certifying physician and order low-THC and/or medical cannabis as a natural, therapeutic alternative for patients who would benefit from its appropriate use.
Dr. Reichbach is a member of the American Society of Anesthesiologists (ASA), the Florida Society of Anesthesiologists (FSA), and the American Medical Association (AMA).
Pre-Visit Requirements
In order to be seen by Dr. Reichbach and be eligible for a medical cannabis examination, you must meet the following criteria. For further questions about pre-visit requirements or eligibility, please call our office at (941) 213-4444.
Be 18+ years old.
Be a legal resident of Florida or a seasonal resident who has been in State for more than 30 consecutive days (click link for details) and have valid proof of residency, i.e., driver's license, state identification card.
Have a qualifying medical condition approved by the Florida Office of Medical Marijuana Use and medical records documenting your current diagnosis.
Confirm that we have received medical records or bring them to your appointment.
Length of visit: 30 – 60 minutes
At Reichbach Center, we are a patient-focused medical facility that believes in patient dignity, individuality, and choice. Patients who are diagnosed with a qualifying condition in Florida can now request an appointment to be evaluated. Our knowledgeable physician, Dr. Steven Reichbach, and the support staff provide a patient forward experience centered around evidence-based research on the medical benefits of cannabis for a variety of legitimate medical conditions. Together, Dr. Reichbach and the patient will formulate a treatment plan to fit their specific needs. Once Dr. Reichbach determines that the patient may benefit from medical cannabis treatment, he will issue a recommendation that is recognized by the Florida Medical Cannabis Program. Our helpful staff will assist certified individuals with their application submission, making the entire process a stress-free experience from start to finish.
Office Hours
| | |
| --- | --- |
| Monday: | 9:00 AM - 5:00 PM |
| Tuesday: | 9:00 AM - 5:00 PM |
| Wednesday: | 9:00 AM - 5:00 PM |
| Thursday: | 9:00 AM - 5:00 PM |
| Friday: | 9:00 AM - 5:00 PM |
Pricing
First Visit: $225.00
Booking Fee: $50.00 (non-refundable, credited towards visit)
Transfer Client: $175.00
Follow-up Visit: $175.00 (Mandatory every 7 months)
Payment Methods






Insurance Accepted: No
Languages
English
Spanish
A Place of Comfort. A Place of Hope.
At Reichbach Center, a national center for the treatment of chronic pain and mental health disorders, we help our patient-guests experience relief and transform their lives through individualized, compassionate care. Our team is devoted to working closely with you, providing experienced care and expertise in revolutionary treatment methods to help you feel better and live better. From ketamine for chronic pain or mental health to medical cannabis, psychotropics, and essential oils, we offer advanced options for physical and mental relief to help you face tomorrow with hope.
If you are ready to experience relief, contact us at (941) 213-4444 or request an appointment online to schedule your appointment with our board-certified anesthesiologist, Dr. Steven Reichbach.