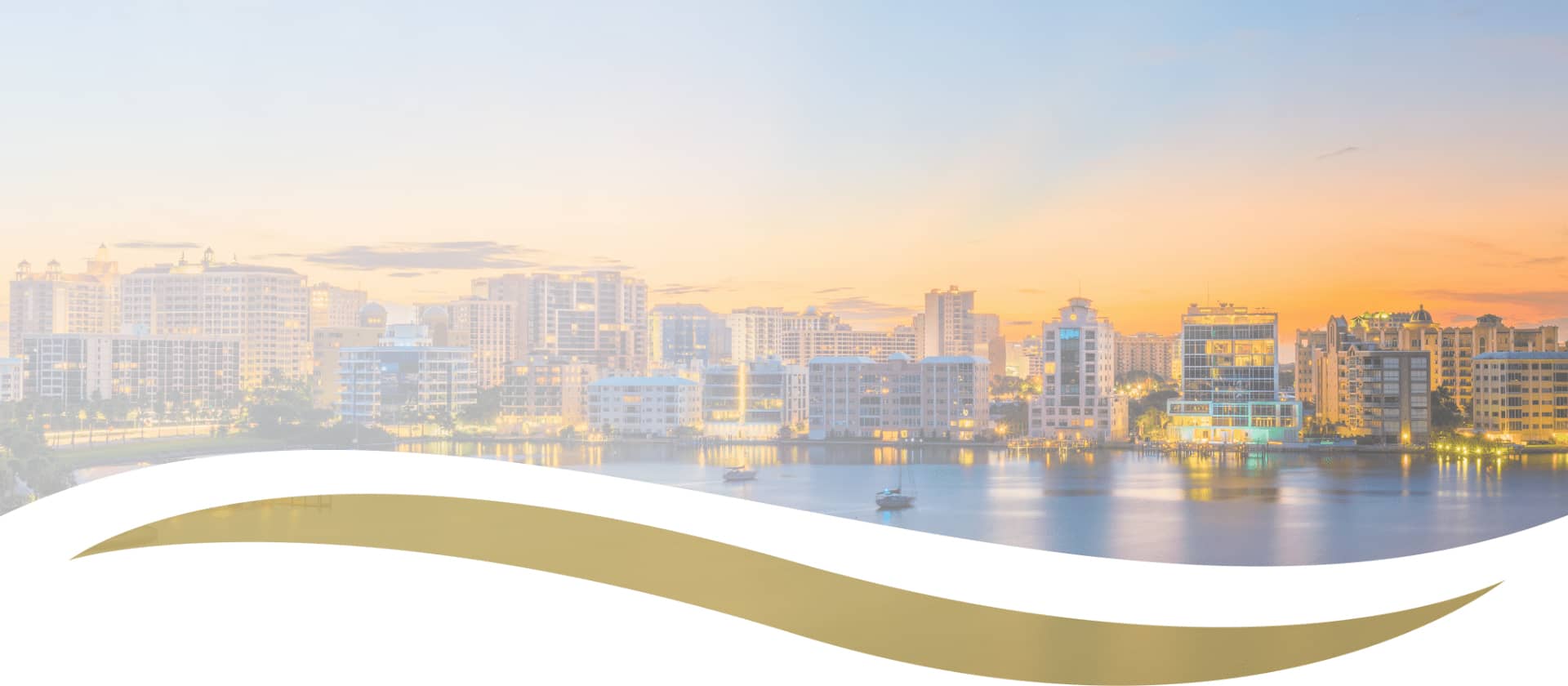 Plan Your Visit
Florida's Gulf Coast—Come for Treatment, Stay for Vacation
Reichbach Center is located in the Sarasota-Manatee area—one of Florida's most beautiful vacation destinations. Florida's Gulf Coast offers visitors an eclectic blend of culture and fine dining venues, circus thrills, pristine beaches, and a wide array of shopping opportunities.
About Sarasota
Sarasota is a city located in Sarasota County on Florida's southwestern coast. The city is located at the southern end of the Tampa Bay area, north of Naples, Fort Myers, and Punta Gorda.
Sarasota County anchors the middle of Florida's western coast, approximately 60 miles south of Tampa Bay. It includes the cities of Sarasota, Venice, North Port, and the town of Longboat Key.
The county is home to approximately 390,000 permanent residents and more than 476,000 during the winter months.
The community encompasses 725 square miles of land and is surrounded by 37 miles of open shoreline along the beautiful Gulf of Mexico.
Endowed with inspiring natural beauty, an appealing climate, and world-class arts and culture, this coastal paradise has superior schools, significant medical research, and education facilities.
To start planning your trip to Sarasota for treatment, use the links below or you may request a Visitor's Guide from Visit Sarasota.